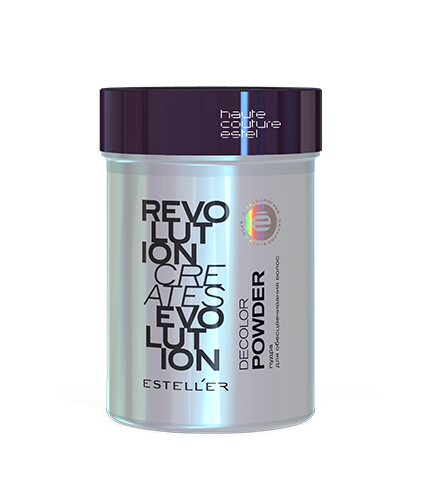 With the EPLEX Hair Protection Complex!*
Lighten hair by up to 8 shades while maximizing a clean base. Works with all lightening methods in an easy-to-use consistency. Protects hair fibers and minimizes damage. Can be mixed only with DECOLOR OXI ESTELLER 2.2% and 7.7% revelators.
Recommended proportions: 1 part powder + 2 parts DECOLOR OXI (2.2%, 7.7%) or 1 part powder + 3 parts DECOLOR OXI (2.2%, 7.7%). For an intermediate result, DECOLOR OXI 2.2% and 7.7% can be mixed together.
* The molecule of EPLEX-elastomer has highly resilient properties and penetrates into the hair, filling the ruptured areas of keratin protofibrils. Provides hair density, smoothness, manageability and 100% protection.