Keratin Hair Mask THERMOKERATIN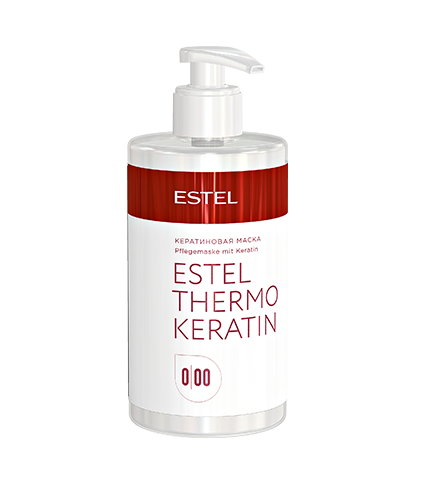 Second step of ESTEL THERMOKERATIN Treatment. Used with THERMOKERATIN Thermal Activator.
Intensely nourishes, strengthens and repairs hair structure from root to tip, adapting to individual hair structure.
Heat-activated, the Keratin Complex penetrates deeply into the hair fiber to provide intense regeneration from within.
As a result, intercellular connections in the hair structure are restored, the hair is infused with keratin, becomes smoother and acquires intense shine.