Two-Phase Spray for Light Hair PRIMA BLONDE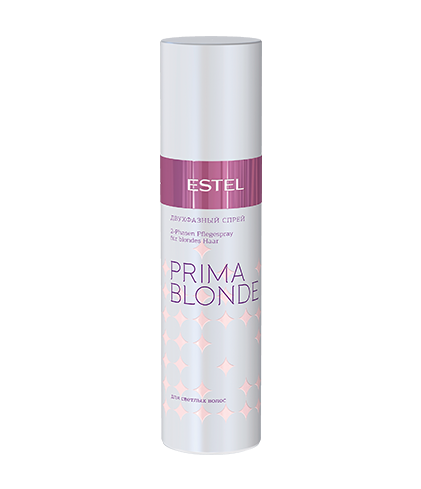 Gloss, volume and natural strength of fair hair!
The spray actively nourishes and moisturizes light hair prone to dryness and breakage. Efficiently repairs the hair structure without adding weight, giving the hair natural vitality, volume and shine along the full length. Provides heat protection during styling.
The Peаrl Comfort with wheat proteins, included in the formulation, provides hair repair. Phenyl Trimethicone makes it shiny, while Polyquaternium adds volume.
Ideal for care for colored and non-colored fair hair.