ESTEL LITTLE ME Easy-Combing Mango Kids' Shampoo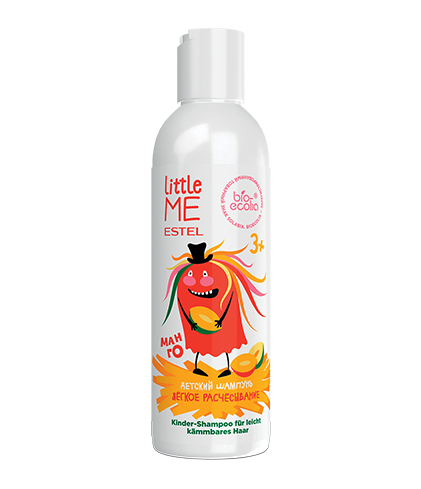 Kids will love washing their hair with our professionally-formulated shampoo made just for them. Our mango-scented shampoo gently cleans, prevents tangling, and leaves your child's skin feeling smooth and fresh. Your kids will love how easy their hair is to comb, and no static electricity. Contains BioEcolia®* oligosaccharide, which has a prebiotic effect and stimulates the natural protection of the hair and scalp.
* BioEcolia® is a registered trademark of Solabia.