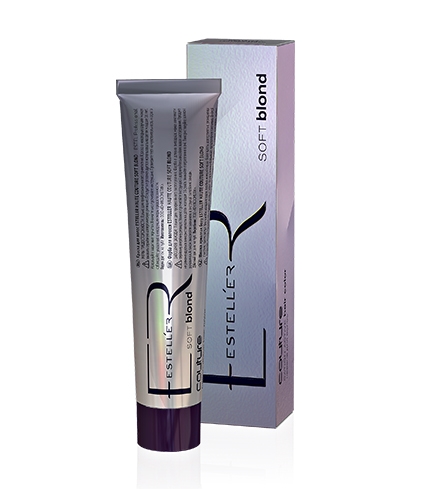 The SOFT BLOND series of shades is designed for the lightening of natural hair by up to 3–4 tones and the shading of bleached hair.
ESTELLER delivers a holographic color with iridescent characteristics that give hair a one-of-a-kind shiny texture and an amazing glam aroma*. Repairs damaged areas of the hair and protects from further damage.
Our specially-formulated dye contains a cationic complex (composed of 8 useful natural lipids: almond oil, cottonseed oil, avocado oil, soybean oil, mango seed oil, olive oil, crambe oil, and cocoa butter) and a spherical liposomal complex (contains the penetrating dye molecules that release pigment and nourish the hair)
Allows for application of color while caring for, and styling the hair.
* When one or two perfumes from the ESTELLER collection are added to the dye.