ESTEL MYSTERIA Hair Spray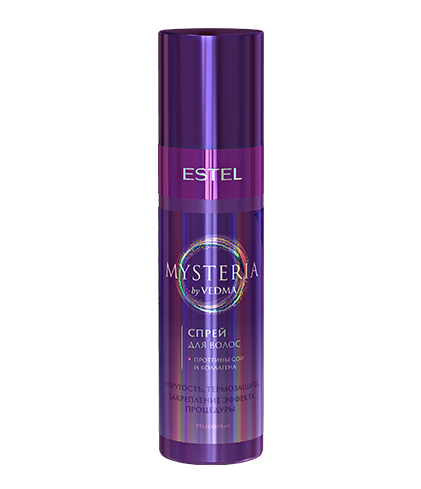 Makes the result of the treatment last, protects hair and prepares it for styling.
- Expressive volume
- Hair shine
- Heat protection
- Antioxidant protection from environmental damage
- Long-lasting result of the treatment
Apply the ESTEL MYSTERIA Hair Spray to hair along the entire length and at the roots. Start styling.