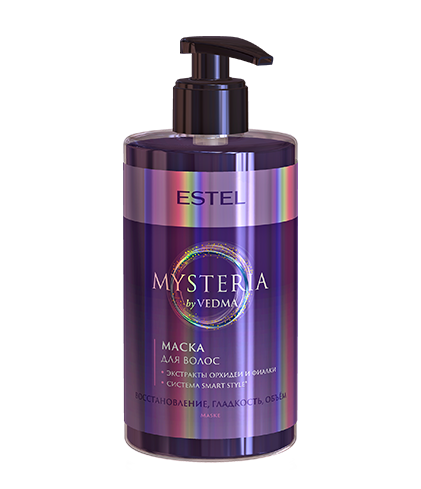 Actively nourishes hair with Smart Style microemulsions.
APPLICATION
Apply the ESTEL MYSTERIA Hair Mask to hair along the entire length and to the ends. Spread thoroughly using a comb. Avoid scalp and root area.
For deeper mask penetration into the structure of badly damaged hair, wrap the hair with polyethylene film and use additional heat (hood dryer, climazone, or blow drier). Leave the mask on the hair for 10 minutes. Rinse carefully with water at a temperature you find comfortable. Remove excess moisture with a towel.
- Hair vitality
- Density
- Softness
- Supple hair
- Smoothness
- Intense gloss
- Easy combing and more manageable hair