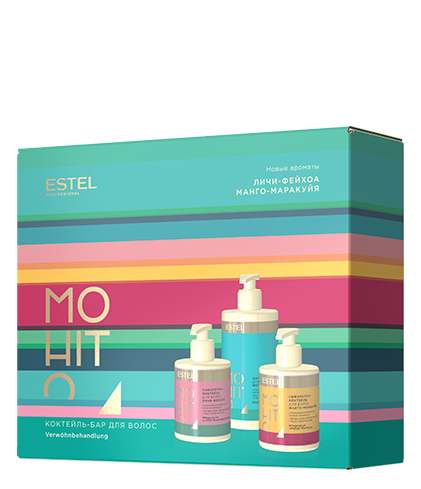 This hair transforming treatment with flavonoids is your recipe for an endless summer. Energy, vitamins and the dizzying scents of fruit cocktails!
The natural ingredients in ESTEL MOHITO products return natural perfection to the hair, revitalize it, bolster the immunity of the hair and scalp, protect, repair and tone.
The formulas of ESTEL MOHITO products are based on:
• Natural lime, mint, coconut, mango and peach oils
• Orange, grapefruit, kiwi and apple juices
The ESTEL MOHITO treatment is easy, toning and satisfying. Fruity, vibrant, energizing!