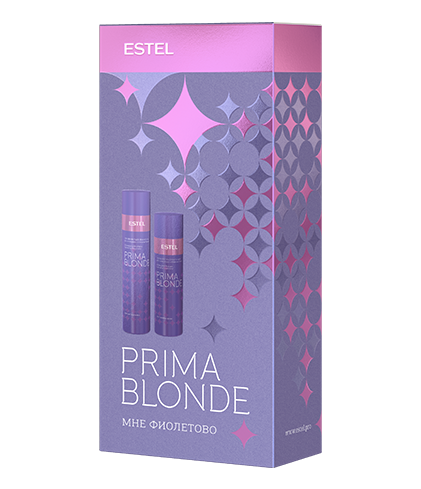 Set includes:
Silvery Shampoo for Cold Blond Shades PRIMA BLONDE, 250 ml
Gently cleanses the hair, giving it noble silver shade. The violet pigments in the formulation neutralize the yellow nuance, preserving the color cold and bright.
Natural Pearl System contains Panthenol and Keratin that help to restore hair structure, leaving it soft and shiny. Keratin promotes healthy and conditioned hair with radiant shine, while Panthenol restores and moisturizes it.


Silvery Balm for Cold Blond Shades PRIMA BLONDE, 200 ml
Gently conditions hair, giving it the desired cold shade. Thanks to pigments in the formulation, it neutralizes the yellow nuance and emphasizes cold shine of color, making the hair soft and manageable. Pantolactone in the formulation moisturizes hair, and Niacinamide gives it strength.