Comforting Mask for Light Hair PRIMA BLONDE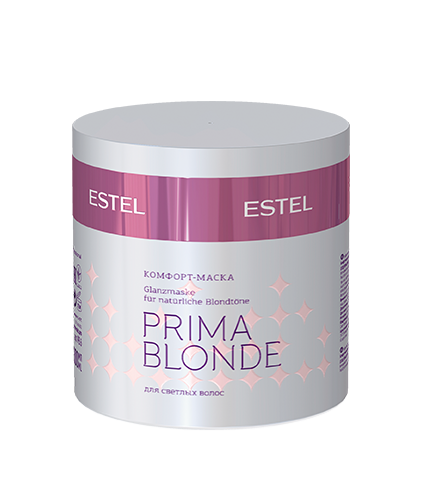 Ideal care about light hair!
Instant nourishment, intense moisturizing and protection against environmental damage.
Pearl Comfort Complex restores hair structure, leaving it shiny, soft and beautiful. Amino-functional Siloxane Polymer efficiently repairs damaged hair areas. Sodium PCA stabilizes the color and provides exceptional moisturizing.
Ideal for care for colored and non-colored fair hair.