Kids' Face Washing Foam LITTLE ME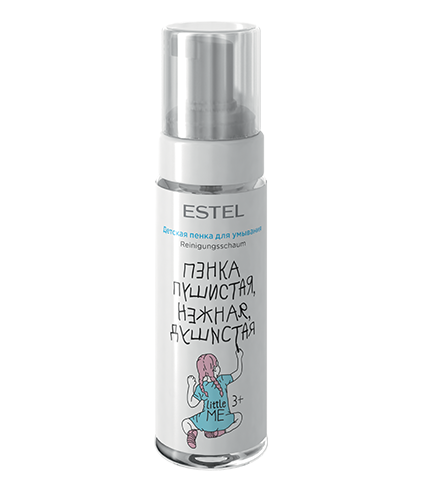 Washing your face will be fun if you choose the correct caring product for your kid, gentle, pleasant and... not boring. LITTLE ME face washing foam will brighten your child's mood and make sure that their face is completely clean, rosy, and healthily radiant.
Lightweight and fragrant, it gently cleanses, hydrates, soothes, softens, and nourishes the child's skin and supports the natural protective barrier that shields their face. The product contains a wealth of helpful ingredients, such as aloe vera, panthenol, and the prebiotic BioEcolia®*.
*BioEcolia® is a registered trademark of Solabia.
Careful cleansing and soothing effect, moisturizing, softening, nourishment and improvement of protective skin functions.
Apply to damp skin, massage, rinse with water. Recommended for children over 3.