Gentle Care Kids' Shampoo LITTLE ME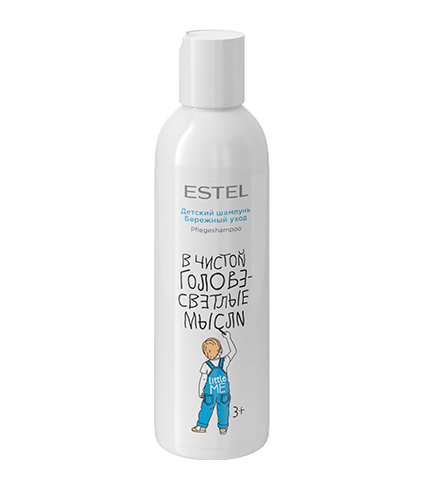 All parents dream to surround the baby with love, care and caress, give him/her all the best and make him/her happy. LITTLE ME is your first child care assistant that will lovingly treat the little one's delicate hair!
The professional formula of this kids' shampoo gently conditions the child's hair and scalp. It leaves the hair soft, easy to comb, and silky. Its excellent hair care and protection properties are ensured by an innovative formula based on a one-of-a-kind ingredient: the BioEcolia®* prebiotic.
*BioEcolia® is a registered trademark of Solabia.
Careful cleansing, moisturizing, improvement of protective hair and scalp functions. Soft, silky and manageable hair.
Apply to damp hair, massage, and rinse. Recommended for children over 3