Easy Combing Kids' Shampoo LITTLE ME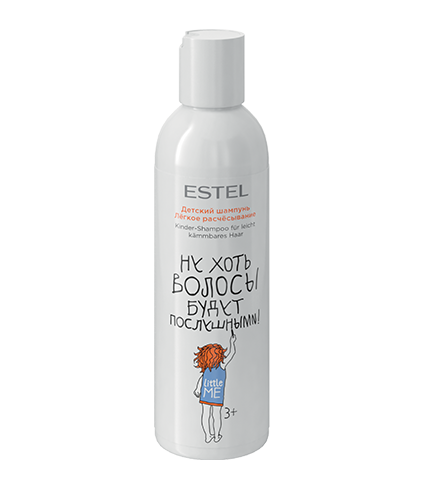 The child's gentle hair may get tangled and cause discomfort. The children's shampoo LITTLE ME can make combing simple and pleasant, and hair will be silky in all senses of this word.
Professional formula of the children's shampoo prevents hair tangling during washing, makes combing easy and has an antistatic effect. Suitable even for very long hair. Contains the unique BioEcolia®* oligosaccharide, which has a prebiotic effect and boosts the natural protection of the hair and skin.
*BioEcolia® is a registered trademark of Solabia.
Careful cleansing, easy combing, antistatic effect, silky feel correctors, improvement of protective hair and scalp functions.
Apply to damp hair, massage, and rinse. Recommended for children over 3