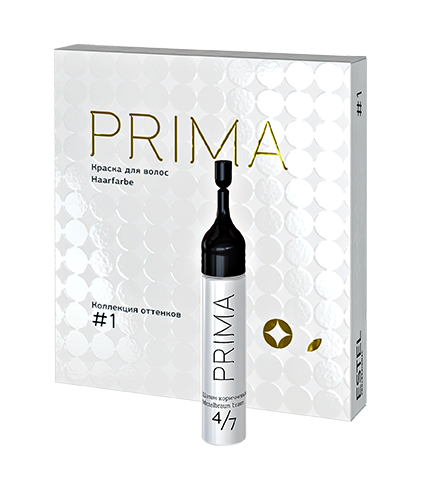 The coloring process is easy, quick and comfortable. The result is long-lasting, quick and captivating. And the word quick is not used by occasion here!
Coloring with ESTEL PRIMA takes just 10 minutes. The color with foam-like texture is applied instantly and easily, quickly imbuing your hair with a complex of coloring pigments and caring components.
Designed for shade-by-shade hair coloring, maintaining intense shade between colorings and slight changes to color shade of uncolored hair.
The palette includes 10 popular shades.